SD

VELOCITY is a competitive All Star Cheerleading, Hip-Hop and Tumbling gym in Antioch, CA.

The staff at VELOCITY are highly trained professionals that hold and maintain many certifications in order to stay current on the latest and best teaching techniques of cheer, dance and tumbling.Velocity Cheer Gym is backed by some of the biggest name in the industry.

All of our classes are geared toward achieving your child's goals while having fun and offer ordinary kids the opportunity to become extraordinary through hard work and determination! Check out our calendar for classes and we invite you to come by and visit our facility or give us a call for more information.

Thank you for your interest in VELOCITY and we look forward to meeting you soon

and hope you become part of the VELOCITY tradition!
---
HIP HOP TRYOUTS FOR AGES 5 AND UP
SATURDAY JUNE 11TH AT 10:00 AM
---
Remember your first class is always FREE!
Classes & Programs we offer:
Competitive All Star Cheerleading for ages 4-18
Competitive Hip Hop for ages 5 and up
Recreational Tumbling Classes for ages 3-18
Group tumbling for Youth teams and High School teams
Gym Rental
Open Gyms
Cheer Camps
Private Lessons
Special Needs Cheer Classes and Teams
Parent's Night Out
All-Star Compeitive Prep Cheer Teams
---
*What an amazing gym! I have taken my daughter to several tumbling and cheer gyms in the area and spent lots of my money and she hasn't learned a thing. One month of tumbling with the coach Audra and she got her front and back walkovers. I was so surprised when Audra called me into the gym to watch my daughter I couldn't believe it. Audra is so professional with her students and parents. I get updated e-mails and invoices monthly and her place is just beautiful. Nice waiting area with t.v. and coffee for the adults. Love it. Couldn't afford her half year cheer team this year but we will be doing the full year in April. Thank you Velocity.
J. V.-Antioch, CA
---

"Velocity........Building Champions one step at a time!!"
There is a place for EVERYONE at VELOCITY!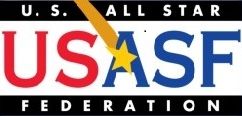 ---
Interested in Sponsoring
V
eloc
it
y
Please contact us!
If you can't be a sponsor you can donate to help
these wonderful kids with uniform costs,
equipment costs,
Nationals fee's and so much more!
Thank You from all of us at Velocity Cheer Gym
Thank you to our following Sponsors:
World Wide Flooring